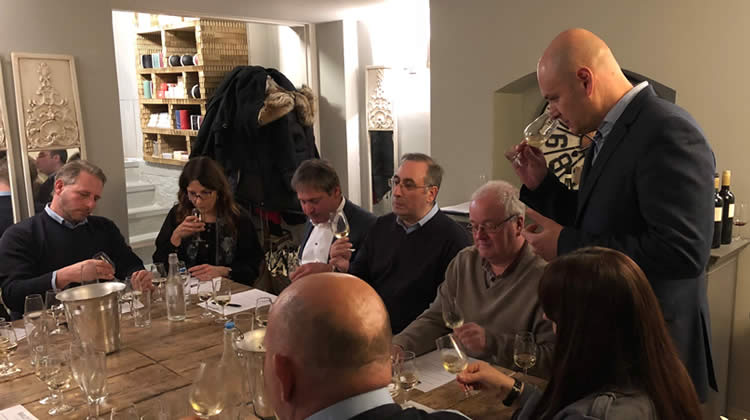 Since fantastic food and wine is one of our great passions in life, we are always looking for great ideas to promote what we believe in. From wine tastings, to gourmet evenings, food pairing & product launches, Barley Sugar often offers you the chance to experience something a little different and often very special.
These are our current forthcoming events:
Saturday 20th October 2018
Join us at Barley Sugar Kitchen for a heart warming evening with great food and wine
West African/North African Nibbles
Dodo & Ewa
Roasted Plantains, Black Eyed Bean Puree, Smoked Paprika
Spice Roasted Baby Potatoes & Beetroot Hummus
Paired with Kingscote, Bacchus, Kingsmore, Sussex 2013 (125ml glass)
North Africa Main Course
Moroccan Spiced Leg of Lamb with Pumpkin Puree & Pumpkin Seeds
or Spice Roasted Aubergines with Pumpkin Puree
Served with Barley Salad with Preserved Lemons, Pomegranate, Fresh Mint & Coriander
& Horn of Africa Ethiopean Fossolia
Green Beans & Carrots coated in a Tomato & Rosemary Sauce
Paired with Vina Perez Cruz, Cabernet Sauvignon Reserva, Miapo Valley, Chile 2015 (125ml glass)
South African Dessert
Poached Pear, Home-Made Amarula Ice Cream & Spiced Cookies
(Amarula Cream Liqueur is distilled from the fermented fruit of the South African native Marula Tree and fermented for 3 years)
£35 per person / £45 with Pairing Wines
(There will also be a great selection of wines by the glass and by the bottle, all selected by our esteemed Master of Wine, Mr. Dirceu Vianna)
Tickets to this exclusive event are pretty limited as you can guess, so it's strictly on a first come/first served basis.
Email, message or call the shop to find out more or book a space.