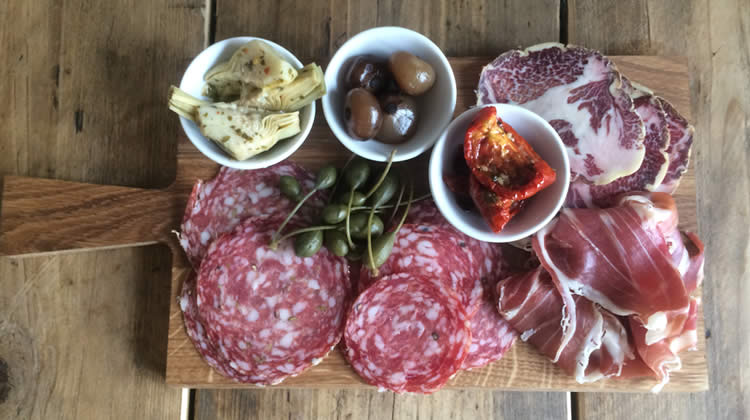 East Sussex Charcuterie Shop The Deli at Barley Sugar Eastbourne
Our charcuterie selection at Barley Sugar has a bias towards Italy & Spain, but we also feature many English cured meats and cooked meats along with the odd gem from further afield.
All of our cured & cooked meats are sourced from suppliers at the top of their game and many import to the specification of some of the top restaurants in London, resulting in a quality second to none.
These are the current charcuterie products that we stock at Barley Sugar, but we are more than happy to try to source anything you may require.
Prosciutto di Parma
Serrano Ham
Milano Salami
Finocchiona Salami
Ventricina Salami
Pancetta
French Saucisson
Honey Roast Ham
Home Cured Ham
Artisan Chorizo
Lomo
Salchichon
Morcilla
Black Forest Ham
Napoli Salami