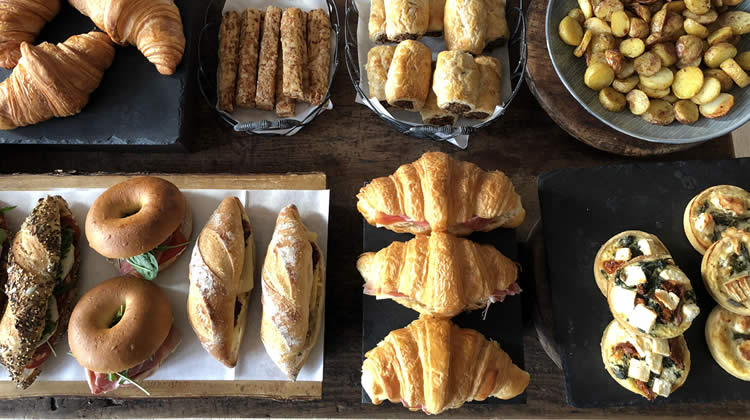 Our Eastbourne delicatessen also offers a spectacular choice of freshly made sandwiches using our fantastic artisan breads and spectacular products from the deli counter. Choose from our exciting artisan sandwich menu or experiment and create your own sandwich from the deli counter.
We also have a daily selection of savoury tartlets, sausage rolls, vegan samosas & empanadas, amazing cakes and many more delicious lunchtime treats as well as a selection of unusual cold drinks, coffees and teas.
You are very welcome to phone through your sandwich or lunch orders in advance to avoid delays during our busy lunchtime period.
*Please note that we cater for most allergens and can also make sandwiches in our freshly baked gluten free breads.