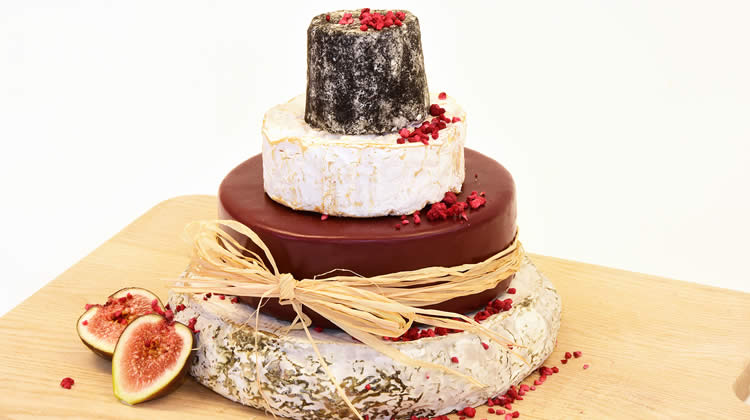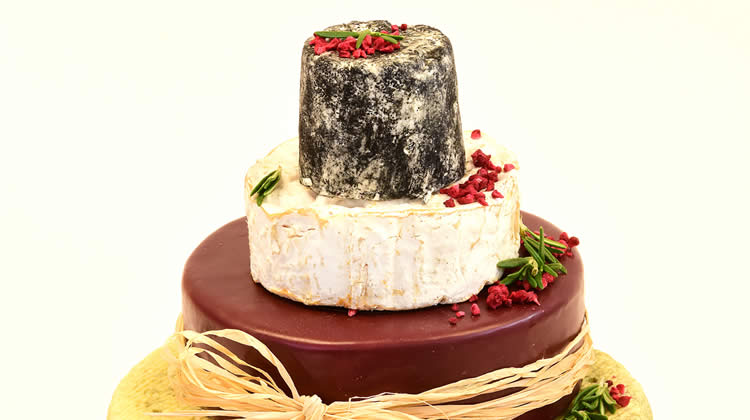 Cheese wedding cakes are perfect for couples who want something a little different for their wedding, but don't want to completely dispense with the tradition of an impressive wedding cake.
Here at Barley Sugar, we have been artisan cheesemongers in Eastbourne for the last 5 years. We love our cheeses and take them very seriously. We know what tastes fabulous and how to make them look stunning. So if you want something a bit different for your wedding day, that moves away from the tradition of a large fruit cake covered in sugar, then perhaps a cheese wedding cake is a more sophisticated alternative.
Barley Sugar's cheese wedding cakes are tiered towers of artisan cheeses, hand-selected to create a perfectly balanced cheeseboard. Once dressed with flowers or fruits, they are often much more dramatic and impressive than most wedding cakes. In our experience they are also much better received by guests, with very little wastage, and are often a much cheaper alternative to a conventional wedding cake. If you do decide on a cheese wedding cake from Barley Sugar, we will advise you on how to assemble your cheese wedding cake and let you know which cheeses work best, depending on the look you want to achieve.
You will simply need to collect your cheeses from us a few days before your big day, refrigerate the cheeses until the day, and then unwrap, assemble and decorate your cake. You can use our ideas for inspiration and get your own florist or caterer to implement them, or come up with your own ideas, the limits of which are endless.
Below are few recommendations of our own for cheese wedding cakes that we know work very well.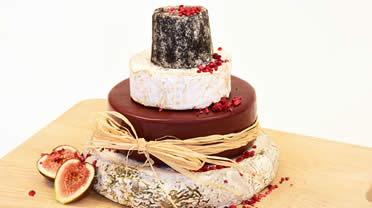 Wisteria Cheese Cake £100
Base: Cotehill Blue (1.2kg)
1st tier: Godminster Vintage Cheddar (1kg)
2nd tier: Camembert Affiné black box (250g)
Top tier: Cerney Ash (140g)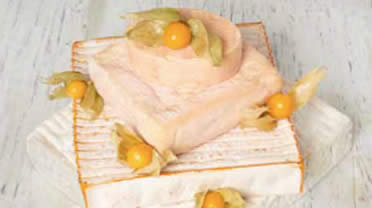 Snowdrop Cheese Cake £100
Base: Pont L'Eveque (1.5kg)
1st tier: Brebirousse D'Argental (1kg)
2nd tier: Pizzino (500g rw)
Top tier: Grès d'Alsace (125g)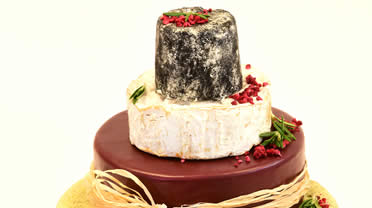 Bluebell Cheese Cake £200
Base: Red Leicester Hoe Stevenson Aged (3.5kg)
1st tier: Oxford Blue (2.5kg)
2nd tier: Godminster Vintage Cheddar (1kg)
3rd tier: Camembert Affiné Black Box (250g)
Top tier: Cerney Ash (140g)
We would prefer you to come into the shop to discuss your cheese wedding cake requirements with us in person, but you can order the cheese wedding cakes above online. You are also very welcome to email us directly with any questions or requirements you may have using the enquiry form below.
A Cheese Cake isn't just for your wedding day!!
However, you don't save our delicious cheese cakes for just one day in your life. They are perfect for anniversaries, christenings, birthdays or any day you feel like treating yourself or someone special.